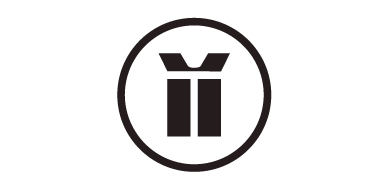 We love to connect! Just give us a call.
By the way, our normal business hours are 9am to 5pm MST Monday through Friday and unless we are on a call with another Tommaso customer we will answer the phone….YEP, you can talk to a live real person in the USA!
Our Headquarters:
3700 Havana St #102 Denver, CO 80239
Email us at service@tommasocycling.com
Or send us a message Here
PLEASE REGISTER YOUR PRODUCT HERE TO RECEIVE THESE GREAT BENEFITS:
Warranty Activation:
Tommaso is committed to excellence and is proud to stand behind the quality of its products by offering the best warranties in the industry
You can see all of our warranty information in the accordions below.
Product Service Recommendations:
Once you register your product, occasionally we will send you tips and news about how to care for your Tommaso product and ensure a healthy product life.
Discounts & Offers:
Once you register your product we consider you a member of the Tommaso Nation and in addition to alerting you when we introduce new products, we'd also like to reward you with great Tommaso Nation exclusive discounts. We want you to have the most fun at the lowest cost!
ALL bikes purchased at Tommaso Cycling will arrive with our premium Ready to Ride build. That means your bike will arrive fully tuned and adjusted so you can be on the road in minutes, and no need to go to the bike shop! This service is only available on our website.
You can find more information Here.
At Tommaso we stand by every bike that we sell. We are so confident you will be 100% satisfied with your new bike, that we are going to let you ride your new bike for two whole weeks. That's right, you get two whole weeks to see if you love the bike, and if you don't we will give you a full refund minus the cost of the pre-paid return shipping label. If you are not completely satisfied, just give our friendly and helpful customer service staff a call or send them an email. They will send you a return shipping label to send the bike back to us. All we ask is that you let us build your new bike, so we can guarantee you are getting a precision tuned riding machine.
To take advantage of this incredible offer, you just need to order a new bike in Ready to Ride condition. For help with sizing or general questions please contact our service team at 720-881-8120. We are here to make sure you get the perfect bike for you.
Just please don't crash your bike, abuse it, strip the crank arm threading, or take it off the 50 foot jump at your downhill mountain bike park. Any deductions for bike damage will come out of your final refund, but don't worry we are not just going to deduct without letting you know. A customer service agent will personally contact you if we have any questions about the bike's condition. We do all this to make sure that you have the same experience, or a much better one, than you would have at your local bike shop. This means you can try it out, see if it works for your riding style, and turn some heads on the road or trail. These bikes are top of the line, and our service and warranty are second to none. Let us prove it to you today.
For Terms and Conditions, please click Here
At Tommaso, every order over $50 in the Contiguous United States ships for free. We ship our orders with FedEx and USPS.
If you live in Colorado or are traveling through you can also pick up your new bike or gear in person at 3700 Havana Street Unit 102, Denver, CO 80239. Just give us a call at 720-881-8120 and we will set everything up for you.
PLEASE NOTE: All small packages have a one day handling time before shipment. Bicycles need to be assembled before shipping, which can take up to 5 business days, depending on current demand. Please allow time for assembly before shipping, as we want to make sure your new bike is perfect when it arrives. Check out the shipping map in the link below to see and estimated time on your shipment:
PLEASE NOTE: ALL DELIVERY TIMES ARE ESTIMATES. DELIVERY TIMES MAY BE AFFECTED BY THE HOLIDAY SHIPPING, EXCESSIVE SHIPPING DEMANDS, WEATHER OR ENVIRONMENTAL ISSUES IN YOUR AREA.

Click Here for Shipping Map
WANT TO MAKE A RETURN?
EVERY PRODUCT IS RETURNABLE FOR 30 DAYS AFTER DELIVERY.
Initiate A Return: To initiate a return, just email us or call us within 30 days of receiving your order.
How To Return Non-Bike Items: Once the return is initiated, we will issue you a Return Merchandise Authorization or RMA. This RMA is your reference for your return. All returns must be shipped within 7 days of receiving the RMA to receive a refund. Just re-package your item and mail it to:
TOMMASO
3700 HAVANA STREET UNIT 102
DENVER, CO 80239
How to send the package: All we ask is that you return the item in the same condition in which it arrived, with original packaging intact. You pay return shipping; but honestly, there's no reason to pay for that fancy overnight shipping, so go with the cheap stuff. As long as the item is sent to us the same way you received it, we have you covered. We recommend using a tracked form of shipment, to assure your item arrives to our warehouse.
Condition Of Items: We ask that you keep the item in new condition, and you take care in repackaging for a return shipment in all original packaging. This ensures that the return process goes smoothly and assures that you will not receive a restocking fee charge. If an item is returned without original packaging, there will be a restocking fee deducted from the refund. For any non-bike item, we just ask that you keep them in new condition with all original tags and packaging. We cannot accept returns on worn or used items.
If Items Are Damaged: If we receive a return and it is damaged, the return will be subject to a restocking fee of up to 50% of the purchase price. Restocking fees are only taken on damaged, used products, or products returned without original packaging, so please take care in packing your returns to avoid any restocking fees.
When to expect your refund: It generally takes about 3-5 business days after the package arrives at our warehouse for your return to be fully processed. When it is refunded, you will get an email confirmation.
What to do for exchanges: To assure you get exactly what you need, we offer a full refund on your original order, so you can place a new order for the product you need. Placing the new order now just ensures that the item does not sell out and that you get it quickly and accurately.
Return to Sender: For all return to sender orders, whether from improper address or refusal, the cost of shipping charges will be deducted from the return and is non-refundable. Shipping bicycles is extremely expensive, please be away of this and make sure you are ordering correctly, to avoid non-refundable fees.
Contact our friendly customer service agents by phone at 720-881-8120 or by email at service@tommasocycling.com if you have any questions or need assistance.
At Tommaso we believe that when you buy something it should LAST. That's why we are proud to offer a Lifetime warranty on all shoes. You read that right….we are offering you something that no one else in the cycling or shoe industry has ever done. All you need to do to be eligible for this warranty is register your purchase. Now go out and use your shoes with the confidence that Tommaso will be there for you in anything breaks.
Please click Here for all Terms and Conditions
At Tommaso we stand by the quality and craftsmanship of our bikes. That's why we offer a Lifetime Frame and Fork warranty on all of our bikes. Just make sure to register your bike with us after purchase.
Please click Here to view all Terms and Conditions
Ride in confidence with Tommaso!
finance your bike with affirm
By visiting Tommasobikes.com you agree to accept the practices described in this Privacy Policy.
Changes to this Privacy Notice, Conditions of Use and Notices:
This Privacy Notice and our Terms of Use will change over time and the use of information which we gather now is subject to these Notices and Terms as modified. Please check this page periodically as you continue to use our site to see if any changes have been made. This privacy notice was most recently changed on April 1st, 2014. If you visit our web site your visit and any dispute over privacy is subject to this Notice and our Terms of Use, including the application of the laws of the State of Colorado.
Personal Information Collected By Tommaso:
Tommaso uses information that we collect from our visitors to personalize and improve your visit at Tommasocycling.com. We gather the following types of information:
Information you give us: Tommaso collects any information which you enter on our Web site. This information is normally provided when you search, buy, participate in an on-line survey, or when you communicate with any of our departments such as customer service, sales or technical support through our Web site, telephone, mail or fax. You also provide information when you establish an account with us. Examples of the type of information you may supply us with include your name, address, telephone number, credit card information and e-mail addresses.
Automatic Information collected by us: Whenever you visit our Web site we collect and store information such as "cookies" which remember information about a visitor from one page to the next and from one visit to the next. We collect and analyze the IP address used to connect your computer to the Internet; login; password; computer and connection information such as your browser type and version; operating system and platform; purchase history; confirmation when you open e-mail that we send you; the URLs which lead you to and around our Web site including the date and time; the pages and or products you viewed or searched for and the phone number used to call our voice telephone numbers. Your browser allows you to reject cookies and software is available from third parties which will allow you to visit our Web site without providing this information. You are welcomed at our Web site if you use this software but we will not be able to offer you our personalized services.
Orders: If you place an order we use a secure order form which requires you to provide contact, billing, and financial information. This information is transmitted to your credit card company to authorize your purchase.
Sharing of Information with third-parties:
Affiliated Businesses: We may share any information that you supply to us with any affiliated business that is substantially controlled by Tommaso. Any information that is shared this way will be subject to this Privacy Notice.
Independent Contractors: We may employ other companies or individuals to provide certain services to us such as sending e-mail, analyzing customer lists and data, providing marketing assistance, or consulting services. These third parties will have access to the information needed to perform their functions but cannot use that information for any other purpose.
Credit card companies and shippers: When you buy something from us we send your credit card information, name, billing address and the amount of your purchase to your credit card company to verify and authorize the purchase. Your name, telephone number and shipping information must be provided to third party shippers such as UPS, Federal Express and the United States Postal Service to deliver your purchase.
Link to Third Party Site: Our Web site contains links to third party sites, such as our vendors. Tommaso is not responsible or liable for the privacy practices or content found on these sites. We suggest that you check the Privacy Notice of each site you visit.
Law Enforcement and Protection of Users:
We will release personally identifiable information to third parties and organizations when we believe it is appropriate for us to do so to comply with the law. We will also do so to cooperate with law enforcement investigations, comply with court orders or subpoenas, protect the legal rights of us and our users, or when we believe it is needed for fraud protection.
Security:
Our Web site protects the security of personal information you transmit to us by using Secure Sockets Layer (SSL) software, which encrypts information you input. We do not reveal your credit card number when we confirm your order. In order to protect against unauthorized access to your account you should sign off when you finish visiting our site.
Risk of Loss:
All items purchased from Tommaso are made pursuant to a shipping contract. This means that the risk of loss and title for such items pass to you upon our delivery to the carrier.